A force in fire protection
Founded by Paul Richetti and Paul Gatt in 2004, Force Fire strives to be the biggest small fire agency in Australia. That means we offer the strong, tailored support of a boutique business – with the expertise and innovation of a leader.
Where it all began
After decades in the industry working for others, we knew there had to be a better way.
We were tired of old-school processes holding us back. But more importantly, we were determined to give our clients the value and attention they truly deserved.
So in 2004, we decided to step out and give it a go ourselves. That's when Force Fire was born.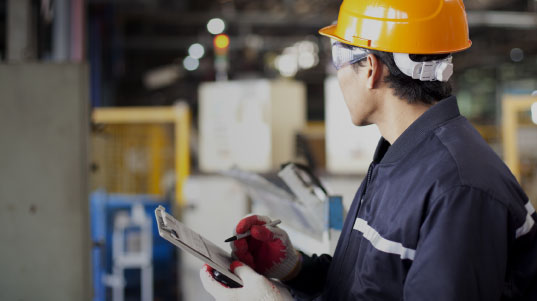 We design and install – and maintain
Some providers design and install. Others inspect and test. But we do it all. And we do it all well.
As a reliable provider of fire safety solutions, it's no wonder our clients ask us to maintain them too. That's why we're now just as focused on our inspection and testing services as we are on design and installation.
With Force Fire, it's easier to keep your people and property safe – while ensuring your workplace meets its legal obligations, year after year.
A reputation built over decades
Now a widely-recognised leader in the NSW market, Force Fire is proud and protective of its solid reputation.
But how did we build it? Through extensive staff training, a strong relationship focus and a commitment to upholding full accreditations – at all costs.
Builders appreciate that we deliver without fuss. And Asset and Property Managers value the rigour of our testing processes, the depth of our communication and the integrity of our people.
Our mission is to transform the fire protection industry. And to do so, we have to be the best we can be. So we make sure our learning never stops. We're always striving for more.
All our work is underpinned by our core set of values. From remaining open and accountable to dealing with problems without fuss, our values help us carry out our mission.
With us, your project will be delivered on time and budget – every time. Fully transparent, you won't stumble upon any surprises. That's the trust and accountability you get with Force Fire.