Meet our leaders
The Force Fire name is synonymous with leadership and innovation. And it's all thanks to our high-calibre people – and those who inspire them. Here are the forward-thinkers and passionate change-makers who drive Force Fire, day after day.
MICHAEL DIRCKZE
Chief Executive Officer
I joined Force Fire in 2020 to build on the excellent reputation and success already established.
There is a special energy at Force Fire – from our cadets and apprentices to our managers and leaders. Our people really are a unique force in the fire industry.
In my leadership and direction of the business, I aim to be fair, approachable and calm – someone who provides reasoned advice at every turn.
Outside of work, I'll either be riding my motorbike, barracking for the chooks or getting in 10,000 steps with my better half and our Labradors.
PAUL RICHETTI
Director
I've been with Force Fire since its early days. And I'm incredibly proud of how much we've grown over the years – as a business and a team.
Becoming one of the largest, most trusted fire protection companies has been a journey to remember. A true highlight for me has been all the landmark projects we've completed and all the new people we've welcomed to our team.
As Director, I'm a reflection of Force Fire's personality – fair, direct, ambitious and all about integrity.
I'm also an avid cyclist, and value family above everything.
BRYAN STARKEY
Chief Financial Officer
I joined Force Fire in 2018 after being drawn to its family-oriented, 'can-do' culture.
As CFO I'm here to sustain our business, while exploring new avenues for growth.
My colleagues know me as an open, fair and outcome-focused person, who enjoys a laugh along the way.
I'm excited about the company's prospects and the great career opportunities we offer our young cadets and apprentices
RYAN WILLIAMSON
Project Manager (Electrical)

Known as a reliable and compassionate team member, I've been at Force Fire since 2007.
Responsible for designing, testing, commissioning and certifying dry fire projects, I love being involved in projects from start to finish.
I've enjoyed many highlights in my time here. But one stands out: defeating my good friend and colleague Dave Adamson on our Annual Golf Day. Twice. (Don't tell Dave this, but I only play golf once a year.)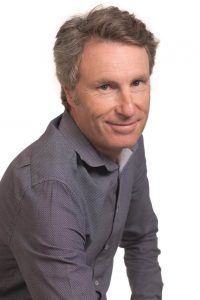 DAVE ADAMSON
General Manager – Projects

I've been with Force Fire since day one – as the go-to guy for designing, supplying and installing fire alarm systems.
Known for my dry, eccentric sense of humour, I don't take myself too seriously. But I do take my job seriously.
What's more, I'm incredibly grateful for the opportunity to help young cadets and apprentices kick-start their careers at Force Fire.
DAVID VASS
Operations Manager

Since joining Force Fire in 2014, I've been responsible for ensuring our clients get first-class service and support, every time.
I enjoy helping clients from so many diverse industries. But the best thing about working at Force Fire is our team. Every day I get to work alongside like-minded people who share my passion and purpose.
For me, they're more than colleagues. They're my family.
ANDREW LEE
Senior Project Manager
Since joining Force Fire in 2010, I've been managing our engineers and designers as they create superior fire safety solutions.
For me, there's something so satisfying about watching a project grow from its humble beginnings… into a sophisticated solution that saves lives.
I'm also grateful to be working with a team I can rely on to get things right.
And if you've met me before, you'll know that I don't call most people by their actual names. I prefer a quirky nickname instead.
ALEX LOCATELLI
Project Manager (Mech)

As a Force Fire Project Manager since 2014, I've been collaborating with all kinds of clients and tradespeople to deliver compliant, efficient sprinkler solutions.
On a personal level, I'm easy-going and friendly… but also punctual and efficient.
The best thing about being part of the 'Mighty Force' is its can-do attitude. No matter how big or small a problem may be, we work together to find a smart solution – before it has a chance to escalate.
AARON MUGICA
Major Projects Manager
I joined Force Fire in 2013 to design, manage and commission all kinds of fire sprinkler systems.
Transforming a project from a concept on a computer screen into a commercial reality is exceptionally rewarding.
I also gain fulfilment from our team and our inspiring corporate culture. We learn new things every day – and share a laugh whenever we can.
Reliable and responsive every time

We have a great working relationship with Force Fire and we've always been happy with their design and installation work. They're reliable and responsive every time.